Sarah Gold Nutrition is a virtual private practice and nutrition concierge service. Using the principles of intuitive eating, I help you ditch diets and set in place healthy habits so you can free up brain space to go live your best life. I meet you wherever you are — whether you're completely new to this concept or have done some of the work to stop dieting but need help along your journey — and support you through the whole process. All nutrition coaching takes place on a HIPAA compliant video platform, so we can meet while you're in the comfort of your own home, at the office, or waiting in the car at sports pickup — it couldn't be more convenient for you!
---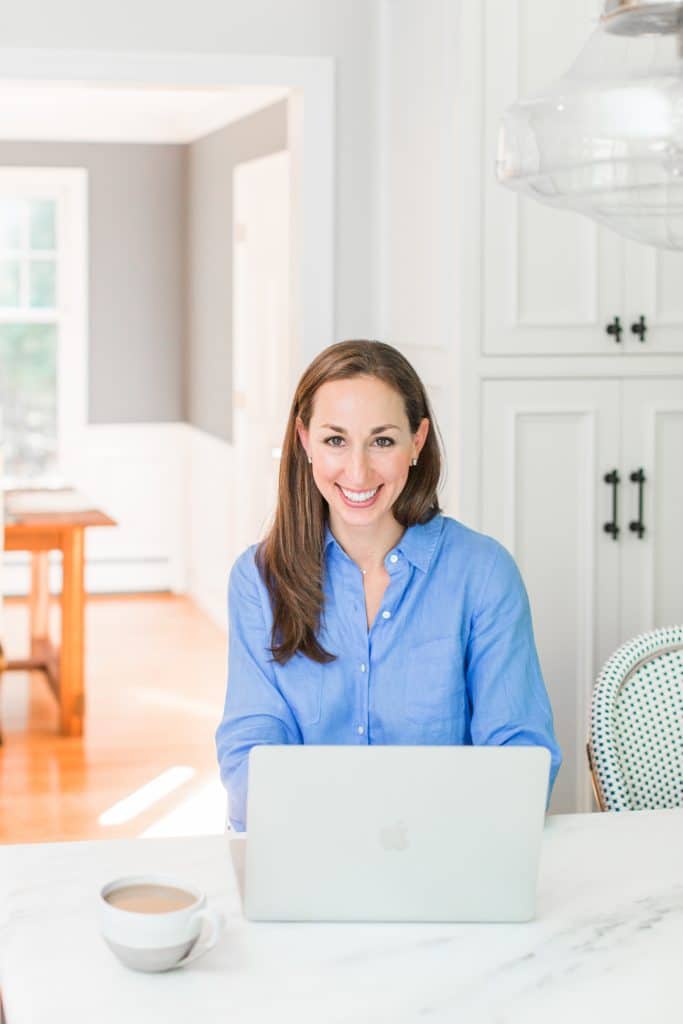 Areas of specialty:
Non-diet approach to wellness with emphasis on intuitive eating
Sports nutrition including everyday athletes/weekend warriors and competitive athletes
Women's health including prenatal and postpartum nutrition
You've come to the right place if you
have tried one or more diets and felt like a "failure"
know what you "should" do to reach your goals but just can't get there
are tired of feeling low-energy, always hungry, or out of control around food
want a practical and sustainable approach to wellness
feel stuck with your current plan
aren't getting as much out of your workouts as you'd like
have big sports performance goals and need help getting there
---
Through our work together, you'll learn to
ditch the dieting mentality
give up rigid rules around food
tune into your hunger and fullness cues
trust your body to tell you what and how much you need to eat
use mindful eating practices to get the most out of your meals
properly fuel your body so you perform your best, whether at work or in the gym
plan meals that will satisfy you — no cooking skills required
enjoy the foods you love without feeling out of control around them
How it works
At the initial 60-75 minute session, you will tell me all about yourself including your medical history, current lifestyle, sleep habits, eating habits, exercise routine (if there is one), and how you manage stress. We'll then discuss your goals and make both a short and long term plan for you.
At each follow up session, we'll discuss your progress, troubleshoot any roadblocks and continue to develop strategies to help you reach your goals.
All packages include
One 60-75-minute initial assessment
Bi-weekly check-ins
Unlimited e-mail support in between visits
Short and longterm goal setting with a full written recap following our sessions
Custom recipe curation via a private Pinterest board (if desired)
A personalized plan to help you meet your goals
Stock Your Pantry and Fridge for Easy Meals
Learn to stock your pantry and fridge so that you can build quick, easy, healthy meals without hours spent meal planning or following lengthy, complicated recipes. If you're local to the Boston area, I can come to your home and we will clean out what you have and then build a shopping list together. I'll also provide a guide to simple meals you can create in minutes.
Not local? No problem, we'll schedule a video call and create a plan virtually. Contact me for pricing.
Couple/Family Coaching
Do you and your partner and/or kids want to kick start a healthy lifestyle? Couple or family coaching provides you with a custom program that takes into account everyone's food preferences, lifestyle, and goals. Contact me for details and pricing.
Sarah Gold Nutrition currently accepts payment via credit card, PayPal or Venmo. She does not accept health insurance, but can provide a medical super bill that can be submitted to your insurance company for reimbursement. All reimbursement would be based on out of network coverage.